Wholesale Distribution Channel
We have a diverse array of products and with our range of contacts globally

Innovation is crucial to Anviz, and therefore R&D is a key priority of our business. As new technologies emerge, we invest heavily to remain a leader and not a follower. Our key to success is our people. The Anviz R&D team consists of a mix of international professional developers, including support from many global offices of Anviz
YEEUU create products for the next generation of smart home adopters, for the people who cares about home security, for the people who passionate about a convenience and smarter life.
U-tec invents and manufactures Ultraloq Whole-Home smart lock system that fits into any lifestyle that lets everyone in your home access every door in a true keyless way. You have complete control of who comes and goes in your entire house even you are away.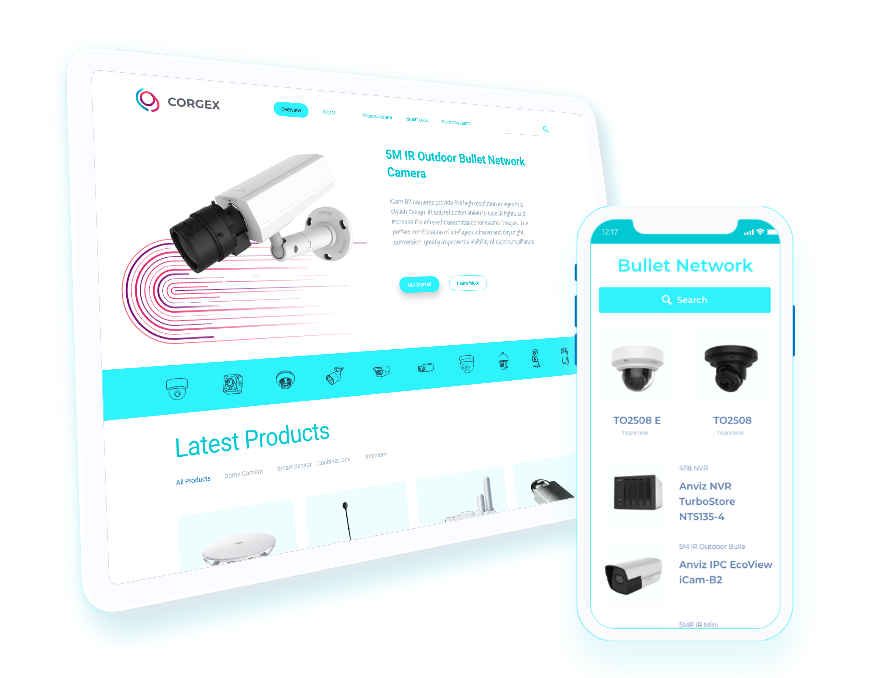 B2B
PORTAL WEBSITE
Allow our customers to order online or over the phone. Our customer service is highly personalised; when you call CORGEX, you connect straight to one of our dedicated experts, who'll provide you with friendly advice and support for any queries you might have.
If you're looking for high quality iot products from a supplier that cares about your business, get in touch with CORGEX today.

Authorization Distributor